| | | |
| --- | --- | --- |
| RILM SUID-AFRIKA | | |
Deelname aan RILM
Vir enige navrae en deelame aan RILM, kontak die RILM sekretaresse: This e-mail address is being protected from spam bots, you need JavaScript enabled to view it
RILM Nasionale Komitee vir Suid-Afrika
This e-mail address is being protected from spam bots, you need JavaScript enabled to view it (Stellenbosch Universiteit, voorsitter)
This e-mail address is being protected from spam bots, you need JavaScript enabled to view it (Universiteit van die Witwatersrand)
This e-mail address is being protected from spam bots, you need JavaScript enabled to view it (Noord-Wes Universiteit)
This e-mail address is being protected from spam bots, you need JavaScript enabled to view it (Noord-Wes Universiteit)
This e-mail address is being protected from spam bots, you need JavaScript enabled to view it (Nelson Mandela Metropolitan Universiteit)
This e-mail address is being protected from spam bots, you need JavaScript enabled to view it (Universiteit van Kaapstad)
This e-mail address is being protected from spam bots, you need JavaScript enabled to view it (Noord-Wes Universiteit, koördineerder: RILM Afrika)
This e-mail address is being protected from spam bots, you need JavaScript enabled to view it (Universiteit van die Vrystaat)
Uganda
This e-mail address is being protected from spam bots, you need JavaScript enabled to view it (Makerere Universiteit, Kampala)
Adres
Musiekdepartement
Universiteit Stellenbosch
Privaatsak X1
Matieland
7602
Suid-Afrika

Tydskrifte

African Music: Journal of the International Library of African Music
Journal of Musical Arts in Africa
Musicus
Muziki
NewMusicSA Bulletin
South African Music Studies (SAMUS)
South African Music Teacher
The Talking Drum
Vir die Musiekleier

Suid-Afrikaanse navorsing op RILM

Die beloning ten opsigte van betrokkenheid by RILM word nie op monetêre wyses gemeet nie, maar lê liewer by akademiese belange. Hierdie is 'n stadige proses wat toewyding verg, veral ook in die konteks van moeilike omstandighede (met betrekking tot tyd en finansies) vir musieknavorsers in Afrika. Benewens die werk van die RILM Nasionale Komitee vir Suid-Afrika ter wille van internasionale bekendstelling van navorsing op Suid-Afrikaanse materiale, word daar ook klem gelê op die betrokkenheid van individuele navorsers waarin hul self bibliografiese inligting op RILM invoer onder 'Submissions by individuals'.
Geskiedenis van RILM Suid-Afrika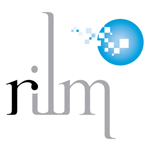 Last Updated ( Monday, 25 June 2018 )